The picture below I created to use as my wallpaper in Windows XP. Try it if you like. Click the thumbnail for the full size image, which is 1152 pixels x 864 pixels.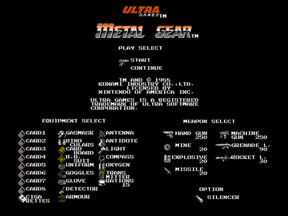 There is also a widescreen 1680 x 1050 version.
---
Here's the sprites I made myself and use all over my site:









---
Check out this speed run by Atomicfurball!
---
The box (front and back) and the cart.
Even the instruction manual! (click it for a .pdf scanned copy of it)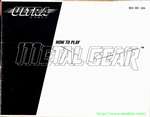 Here is a scanned copy of the map that came with the game:
---
Here's a wonderful medley of the actual game music. Download it!
---
On the left, a magazine ad. On the right, a comic book ad.
---
Need a great walkthrough for Metal Gear? Try the METAL GEAR FAQ v1.01 by Wilson Lau. This is the best FAQ for the game that I've ever seen.
---
These wonderful maps are courtesy of Matt Berg. Thanks man! Just click on them to see the full sized version.
Jungle

Building 1, Floors 1 and 2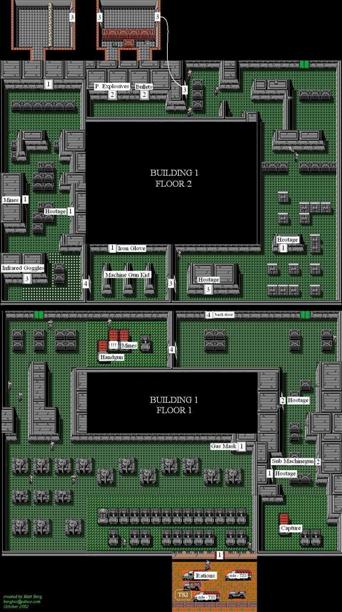 Building 1, Floors 3 and 4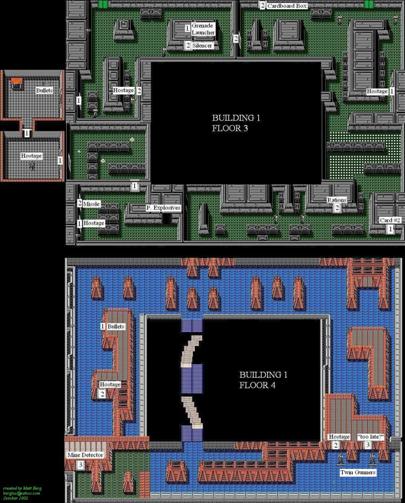 Building 2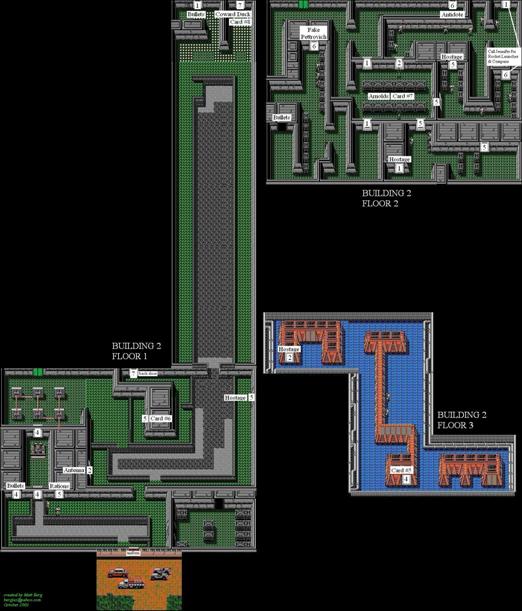 Buildings 3 and 4